The peace of Jesus is the peace of M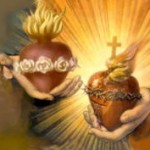 ary
as a piece of Mary would be the Person she'd carry.
For where would we be without her yes?
Still waiting for God to clean up our mess…
God chose her specific before all the ages
even though He didn't say so on Biblical pages.
No one can deny that she must have been favored,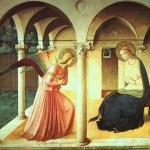 but there is some confusion about how hard she labored.
Was it hard for her to say yes to the messenger?
Does a healthy skepticism some how lessen her?
Or was it too simple, if she had no sin?
Was she playing a game in which she had no skin?
These questions and more are the basis for heresies.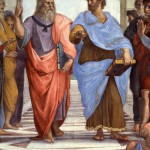 But a simpler one came out of the Pharisees.
Who was her Son and why did He care for these,
littlest ones whom He made His inheritees
and how was He different from His parodies
and should we give to each of His charities?
Jesus to Mary was Son, Spouse and Brother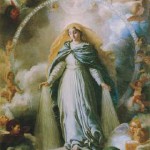 Creator and Redeemer (although undercover)
Mary to Jesus was most truly a mama
but who is better in the thickest drama?
And whose heart could have more love in it
than the one we compare to the ark of the covenant?
For Jesus, to all, is Priest Prophet and King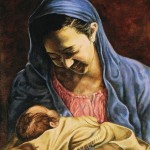 but Mary's the quiet voice whom He heard sing.
He gave us sweet Mary for our mother each
so that her peace is not out of our reach.
For although troubles do come into our hearts
she says listen to Jesus and do then your parts.
So as Christmas comes, think a little of Mary,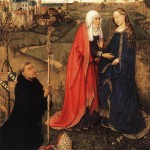 and a little of Hanna and Sarah who carry
the promise of children that they'd love to have had
and gave them away without appearing sad.
But remember too, the childless and the barren
and this Christmas, let them know that you're carin'.
The peace of Mary is the Joy that she had
the Joy to the World who makes all nations glad.
---
Merry Christmas everyone!